5 Minutes with
Christina You
This month, we sat with Christina You, Director of Development & Creative Strategy at the Ullens Center for Contemporary Art (UCCA), China's leading independent institution of contemporary art. We spoke with Christina about growing up in Beijing, the best pieces of advice received, and their latest sale with AucArt, 'Timestamp'.
Where are you from originally? Where do you consider home?
Born and raised in Beijing, spent 10 years in the states before moving back to Beijing again to start a job at UCCA 6 years ago. Beijing is always home!
Something you cannot live without?
My phone. My job requires me to be on my phone all the time, and I rely on my phone for almost everything in my life: listening to podcasts, hailing rides, navigating through the city, finding the best chocolate chip cookies recipe… My screen time is really crazy so I shut off the screen time notification haha.
Most unexpected source of inspiration?
Everyone I meet is a source of inspiration for me. Everyone teaches something directly or indirectly, and the thing I need constant practice of is the wisdom and capacity to understand it.
Highlight of your career so far?
Everyday at UCCA! 
The most inspiring person you've ever met?
Many people I admire and find inspiring, but the person I work with on a daily basis and whose work ethics I admire a lot is of course my boss, Philip Tinari. 
Best and worst piece of advice you've been given?
All advice is good advice, the best one I've got is: Show up fully. Don't dwell on the past, and don't daydream about the future, but concentrate on showing up fully in the present moment. I am still living by that on a daily basis. 
Tell us one thing few people know about you?
I was a NCAA athlete! (division 3 though, haha)
What are you reading at the moment?
Ninth Street Women, and Warhol by Blake Gopnik. 
Your most prized possession?
Physical & mental health.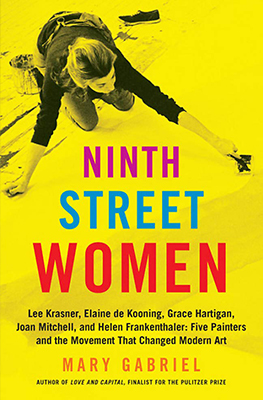 What kind of artwork do you like to surround yourself with/be in the company of?
Artworks that represent timestamps of significant moments in my life, in other words all the pieces have to speak to me instinctively. It's said that when you look at things in a visceral way, new neural pathways open up in your brain. Art is not only to hang on the wall but there to help us understand the power of self-expression. 
Can you tell us about your selection of artists and works?
I have always enjoyed being friends with artists since early days in my job. Getting to know the artist personally is really the cherry on the sundae of my life. I've formed some incredible friendships and had unforgettable experiences and conversations with some artists. These artists are the ones I became friends with during the pandemic which makes it even more special. I hope we all look back to this difficult phase with something positive in mind. So all the more reasons to focus on art which resonates with our experiences, challenges us in unexpected ways and represents the moment in time we live in.